In today's world, the quintessential need of a system is speed and space. We all know that MacBooks aren't built to be opened up and reinstalled with larger hard drives. We also know what a good external hard drive can do for the MacBook, giving us the required space and storage. If you are looking to enhance your storage space by buying a new external hard drive for your MacBook Pro, then read on. Here is a complied list that will help you choose the best external hard drive for MacBook Pro by giving you a glimpse into what might be the best for you!
Western Digital My Passport 4TB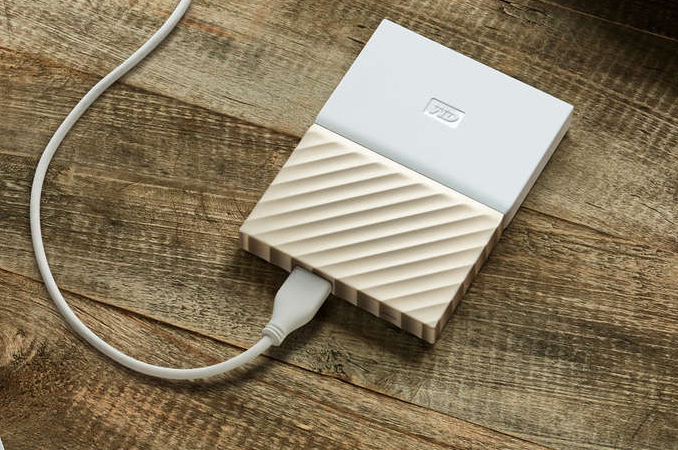 Being the latest in the class, this eternal hard drive is a killer mix of heavy storage, affordability and decent speed. It uses the USB 3.0 interface and comes with a built in 256-bit AES hardware encryption to keep the stored content secure. One thing to keep in mind is that it has Western Digital's own backup software, which is rather basic and can get annoying to use sometimes.
Samsung T3 SSD
Using the Solid State Drive, the speed of this device is phenomenal. This obviously reflects on the price and hence this is on a steeper side. It has a USB 3.1 interface and 1TB capacity. Being a beautiful combination of speed and storage, this product is a must-buy for those looking for speed as their most important factor of buying.
Buffalo Ministation Thunderbold External Hard Drive
This is a gem as it comes with a speed more than that of the USB 3.0 devices (almost double the normal speed) but not as fast as it could be due to not using an SSD but the traditional hard drive. This, though, makes it more affordable while still being a catch for those who need the speed. This is undoubtedly one of the best external hard drive for MacBook Pro.
WD My Book Duo
If speed isn't your primary concern but storage is, then this external hard drive with a whopper capacity of 4TB TO 20TB. The interface is USB- C (Gen 1).These can be used to back irreplaceable data and has a security backup which gives a level of protection that might be needed. The device has extra USB ports at the rear and also will need to be reformatted to work with the Mac.
Lacie Porsche Design Mobile Drive 4TB
If you are looking for a versatile player in the external hard drive market, this is your go-to choice. It comes with USB type C to type A and also USB Type C to Type C connectors. It is stylish with a fantastic performance. All these do not come for cheap, so the price might be a contention.
With the list in order, we hope to help you make the correct choice for the best external hard drive for MacBook Pro.